QFINITY employee was interviewed by ACDM on the topic of AI
Marcus Schwabedissen (COO at QFINITY) has been an active member of ACDM for many years and is particularly involved in the field of artificial intelligence. At the recent ACDM: Association for Clinical Data Management Annual Symposium on Artificial Intelligence in Clinical Trials, the speakers and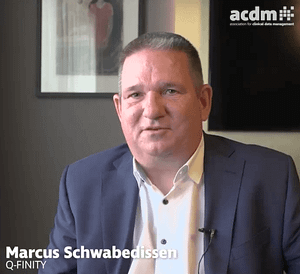 participants, including Marcus Schwabedissen, were asked for their personal opinion on the topic of AI.
In this video, you can hear Marcus Schwabedissen's opinion on how artificial intelligence can help in all areas of the value chain.
Watch the video here.Following the success of the AI Symposium, the ACDM community will meet again in London on 24 November. The discussion on risk-based quality management will continue on site. QFNITY is looking forward to being a part of it.
If you have any questions on the Topic AI, you can reach us at any time via our contact form.
https://mlsqau6zetur.i.optimole.com/cb:frAi.c2d9/w:auto/h:auto/q:mauto/f:best/https://q-finity.de/wp-content/uploads/2021/03/q-finity_schriftzug_orange.png
0
0
Maike Henrichmann
https://mlsqau6zetur.i.optimole.com/cb:frAi.c2d9/w:auto/h:auto/q:mauto/f:best/https://q-finity.de/wp-content/uploads/2021/03/q-finity_schriftzug_orange.png
Maike Henrichmann
2023-11-13 18:43:36
2023-11-19 10:53:17
QFINITY employee was interviewed by ACDM on the topic of AI